DUNGOG COMMON MTB TRAILS
Downloadable maps and information for our Dungog Common MTB Trails location.
Permission: Ride Dungog/Dungog Common
---
The Dungog Common MTB Trails are built and maintained by Ride Dungog and Dungog Common Organisation and features a cross country trail network through changing terrain, and flow tracks.
---
Meeting Point
Cross Country Sessions
For cross country sessions we meet in the car park area on Common Road, Dungog at the shelter by the pipeline. At the designated time, we will all ride up the Hile Climb trail to the service road at the top.
Flow Tracks
For flow track sessions we meet up at the start of the flow tracks themselves. Park in the main car park on Common Rd. Leave at least 20 mins to ride from the car up the Hile Climb and along the service road to the flow track start mounds.
Facilities
Parking.
Notes
The cross country trails handle water reasonably well mostly, however, the flow tracks do not and will be closed by the land manager during and after rain until dry again.
Lost or Late?
Call 0421 274 073
---
LOCATION MAP
Printable PDF Map HERE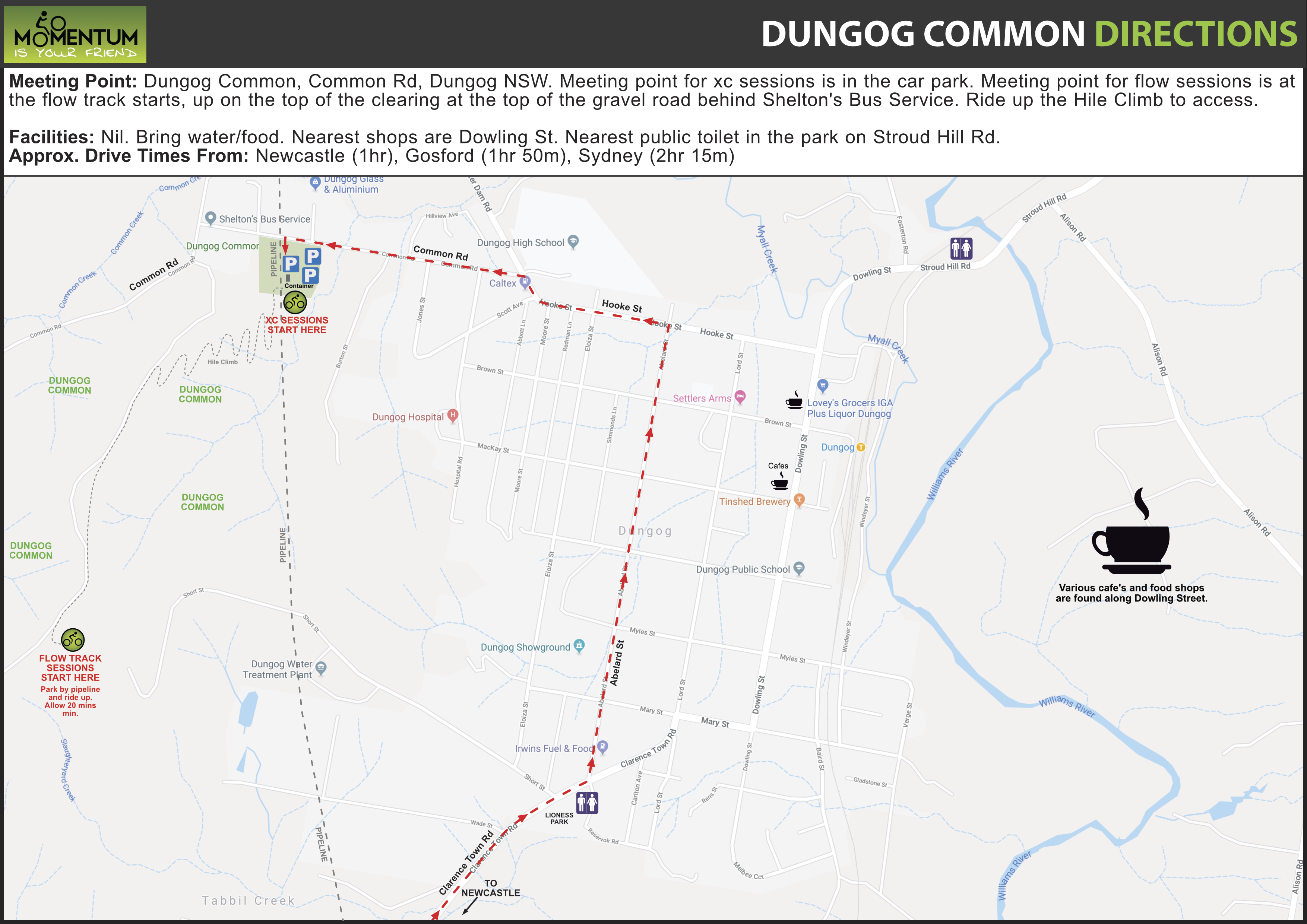 ---