Intermediate Stepping It Up Program 16th March
March 16 @ 8:00 am

-

11:00 am

$30 - $269
Package includes
15 Hours (3 hr sessions, with a 10 min break) of Professional Skills Training (Over 5 weeks, see timetable below)
Intermediate Stepping It Up Mountain Bike Skills Program (5 Weeks) Mixed Gender
Our intermediate mtb skills 'Stepping It Up' program is aimed at those riders who feel they are now above beginner level and want to advance to an intermediate level. Riders this program suits probably already ride many of the basic obstacles and features on country cross trails but now want to take on some the technical challenges that evade them and gain more speed. This program takes the skills you learn as a beginner and introduces new and advanced skills to improve your riding overall.
NOTE: Although your mountain bike can be entry level, it is required that your bike is fitted with mountain bike tyres and not touring/semi-slick tyres. If you are unsure, please ask us.
What will I learn?
Sessions within our intermediate mtb skills 'Stepping It Up' program, will continue to educate you on everything riding, including skills helpful in racing and general mountain biking.
Skills learned will include the following and more.
Advanced cornering quickly on flat turns and berms
Dealing with Rocks
Wheel lifting & manuals
Bike Handling for more speed
Climbing & descending steep, pinches and switchbacks
Small jump/hopping
Race skills
Location specific manoeuvres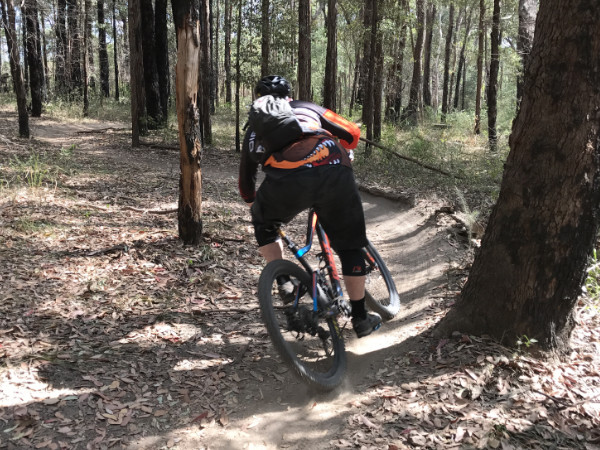 Is this program for me?
"I would just like to learn how to hop over obstacles properly."
"Can't work out how to take corners faster."
"I already ride well but I'm not really getting better."
"My riding friends are all better than I am."
"I can ride ok but struggle when trails point down over rocks."
If any of these statements sound like you then perhaps this group program is for you.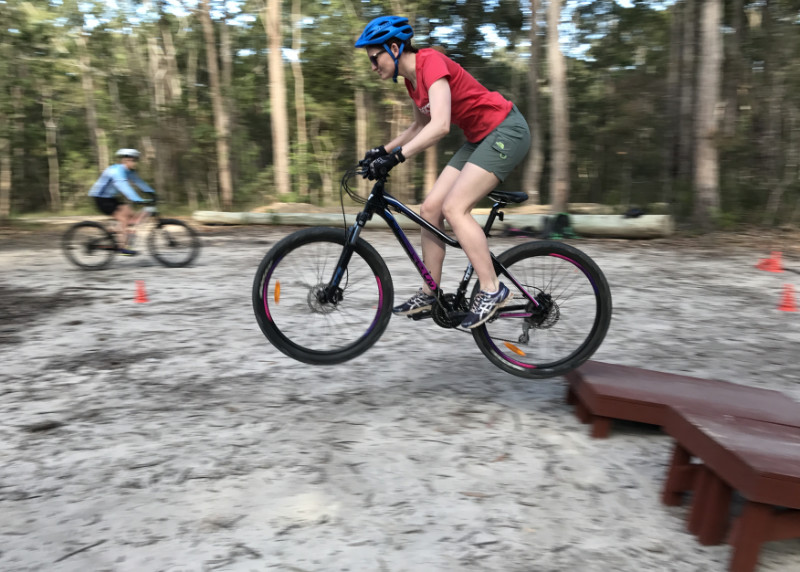 Group Session Timetable
* Locations to be confirmed and will be changed if trail or weather conditions are not favorable on the day.
| | | | |
| --- | --- | --- | --- |
| Session No. | Date | Time | Location |
| 1 | Saturday March 16th | 8.00am - 11.00am | Glenrock |
| 2 | Saturday March 23rd | 8.00am - 11.00am | Awaba |
| 3 | Saturday March 30th | 8.00am - 11.00am | Awaba |
| 4 | Saturday April 6th | 8.00am - 11.00am | Ourimbah |
| 5 | Saturday April 13th | 8.00am - 11.00am | Awaba |
Purchasable Momentum Products