Intermediate 3 hour Session – Glenrock 8th Feb
February 8 @ 8:00 am

-

11:00 am

$85
Intermediate 3 hour session.

For ages 13 yrs and above.
Location: Glenrock
Intermediate 3 Hour Mountain Bike Skills
Our intermediate 3 hour mtb skills session is aimed at those riders who want to get the fundamentals right, corner like a champ and find some flow on the trails in order to become a competent, confident intermediate rider.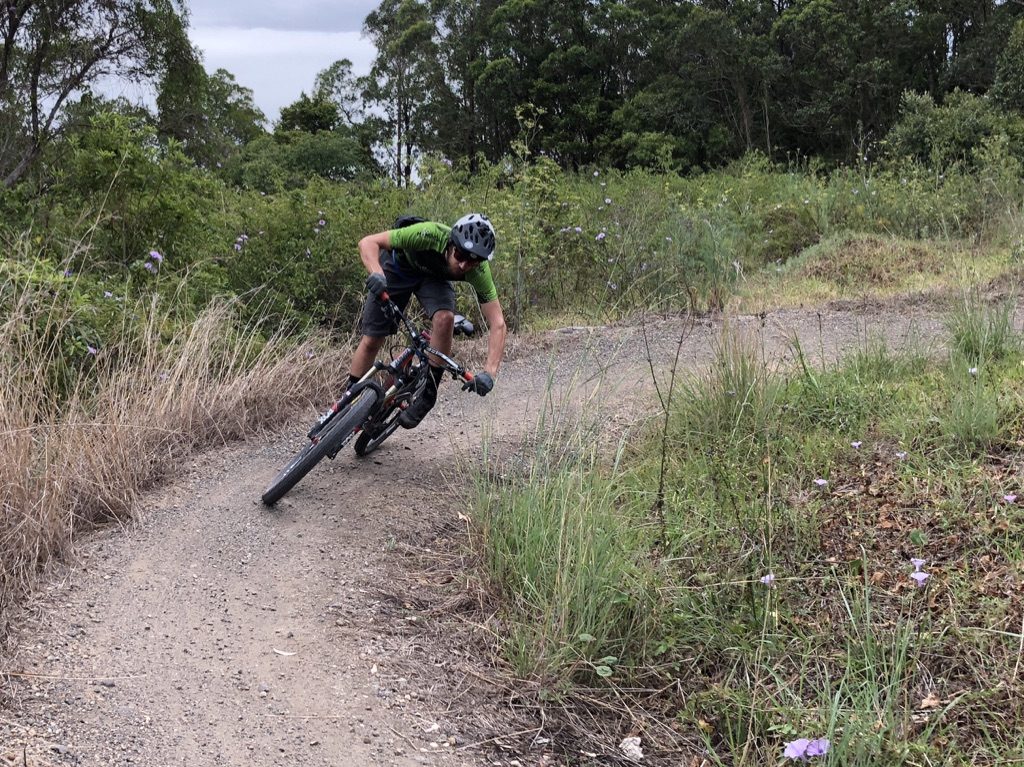 Riders this would suit probably already ride many of the basic obstacles and features on country cross trails, but now want to take on some the technical challenges that evade them and gain more speed and flow on the trails. This clinic takes the skills you learn as a beginner and introduces new and intermediate/advanced skills to improve your riding overall.
NOTE 1: The aim is to demonstrate and allow enough practice time for students to take away the fundamentals they need to continue to practice each skill. Full competency in some skills may require continued practice on a rider's own time or later with a qualified coach.
NOTE 2: Although your mountain bike can be entry level, it is required that your bike is fitted with mountain bike tyres and not touring/semi-slick tyres. If you are unsure, please ask us.

What will I learn?
Sessions within our intermediate 'Fast Track Rails,Taking Flight & Flow' mtb skills one day clinic, will continue to educate you on everything riding, including skills helpful in racing and general mountain biking.
Skills learned will include the following and more.
Cornering
Rolldowns and drops
Bike Handling for more flow and stability
Is this program for me?
"Can't work out how to take corners faster."
"I already ride well but I'm not really getting better."
"My riding friends are all better than I am."
"I can ride ok but struggle when trails point down over rocks."
If any of these statements sound like you then perhaps this group program is for you.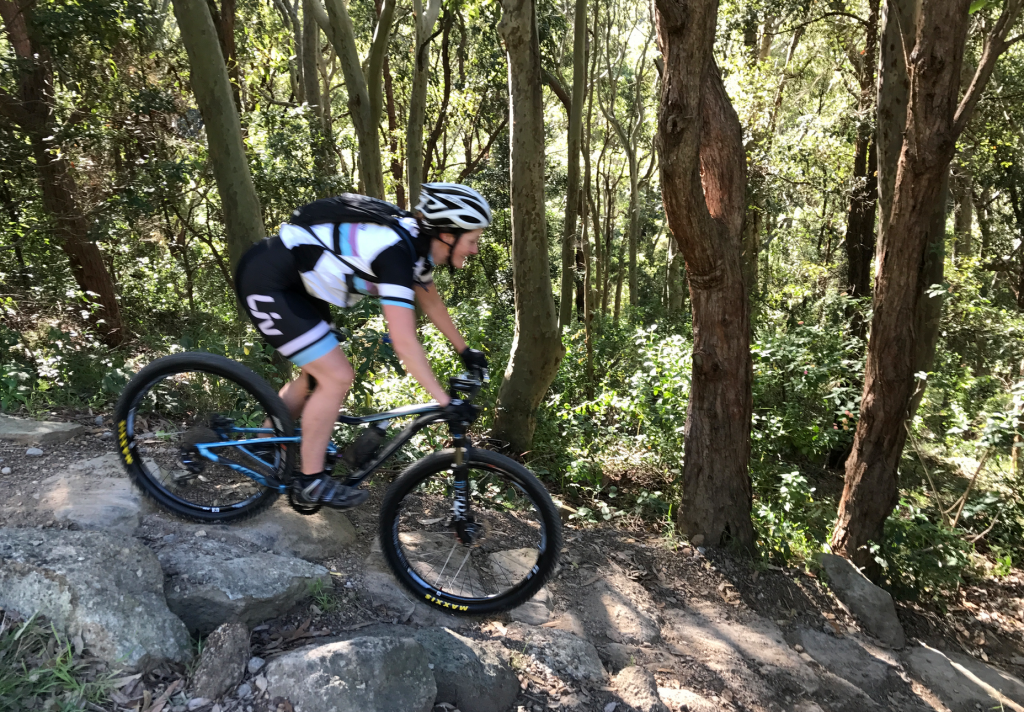 What to bring
Bike in good working order (including your usual spares for rides, chain lubed etc)
Helmet (compulsory of course)
Snacks & Water (in hydro pack or bottles etc for morning break)
Food & Drink (for lunch break if not travelling into town to eat)
Elbow & Knee Pads (recommended but not compulsory)
MTB Gloves (recommended but not compulsory)
Sunscreen & Bug Spray (just in case it's a beautiful day or the bugs hate us)
Change of Clothes (so you don't stink your car out going home)