Beginner Back To Basics Program 16th March
March 16 @ 8:00 am

-

11:00 am

$30 – $269
Package includes
15 Hours (3 hr sessions, with a 10 min break) of Professional Skills Training (Over 5 weeks, see timetable below)
Beginner Back To Basics Mountain Bike Skills Program (5 Weeks)
Mixed Gender
A beginner back to basics group session is for people looking to improve riding skills and develop confidence to mountain bike with others. Meet other like minded people and explore our beautiful local trails.
NOTE: Although your mountain bike can be entry level, it is required that your bike is fitted with mountain bike tyres and not touring/semi-slick tyres. If you are unsure, please ask us
What will I learn?
Fundamentals. Often new riders develop bad habits. Our sessions are designed to make sure you learn the basics of mountain biking correctly and develop core skills you can build on.
Each session is tailored to advance your mountain biking skills with a view to quickly elevating you from a beginner rider toward an intermediate level. We develop your skills on more challenging obstacles broken down into bite size chunks.
Sessions will continue to educate you on everything riding, including skills helpful in racing and general mountain biking information to support your ongoing riding.
Skills learned will include the following and more.
Correct positioning on the bike
Choosing the best lines
Cornering
Correct gear changing
Correct braking
Getting over small obstacles
Wheel lifting
Pumping the trail
Climbing & Descending

Is this program for me?
"I have a mountain bike but I'm scared to ride it on mountain bike trails."
"I would just like to learn properly."
"I have not mountain biked in a long time and need to brush up on my skills."
"I already ride a lot but I'm not really getting better."
"My riding friends are all better than I am."
"I can ride ok but struggle to get over logs or down hills."
If any of these statements sound like you then perhaps this group program is for you.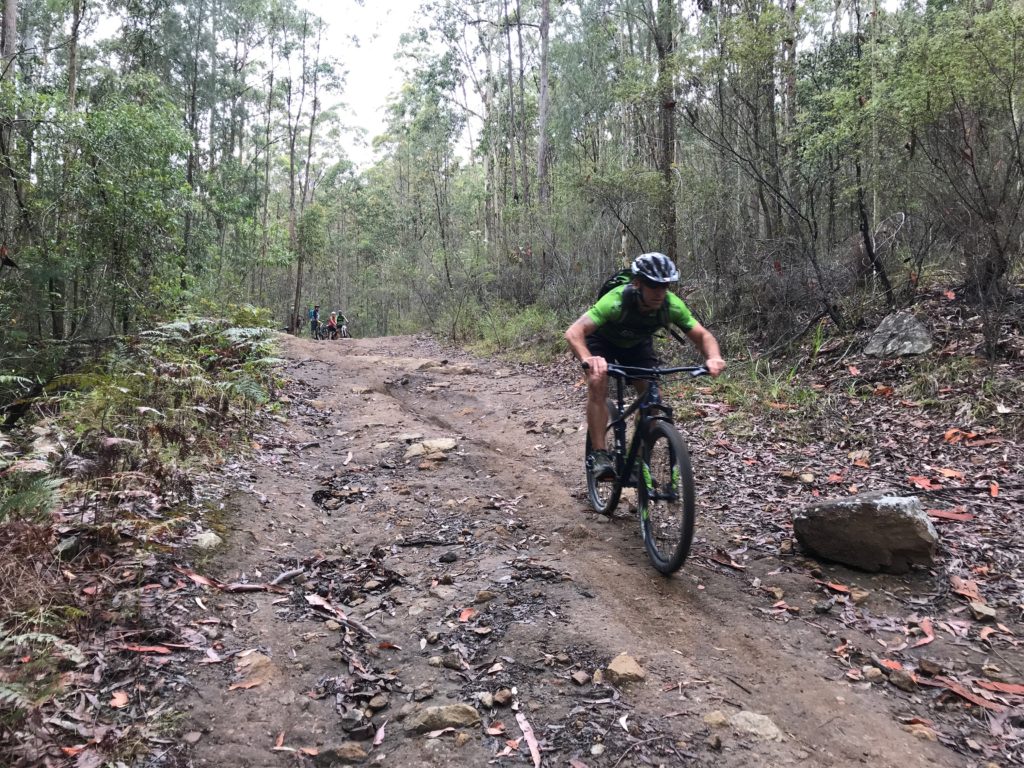 Group Session Timetable
* Locations to be confirmed and will be changed if trail or weather conditions are not favorable on the day.
| | | | |
| --- | --- | --- | --- |
| Session No. | Date | Time | Location |
| 1 | Saturday March 16th | 8.00am - 11.00am | Glenrock |
| 2 | Saturday March 23rd | 8.00am - 11.00am | Glenrock |
| 3 | Saturday March 30th | 8.00am - 11.00am | Awaba |
| 4 | Saturday April 6th | 8.00am - 11.00am | Ourimbah |
| 5 | Saturday April 13th | 8.00am - 11.00am | Awaba |
Purchasable Momentum Products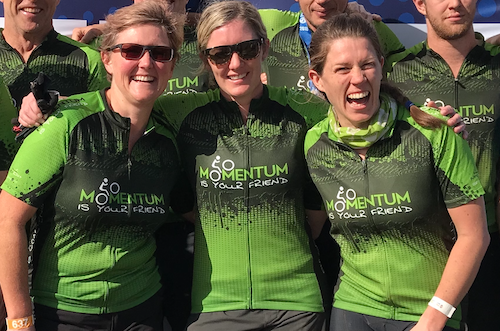 Tickets are not available as this event has passed.